No-Hide Dog Chews Class Action Suit Investigation
Misrepresentation of No-Hide Chews: Treats Found to Contain Hide
Sacramento class action attorneys at Kershaw, Cook & Talley are currently investigating a potential class action lawsuit against the makers of a dog treat known as "No-Hide Dog Chews." The makers of these dog treats claim they are a healthy alternative to traditional rawhide treats, which have been linked to digestive problems. The manufacturers claim the treats are "hide free" and are more digestible than traditional rawhide. However, recent public reports show that no-hide treats may not be as harmless as they are represented. In fact, there have been reports of animals dying as result of choking on these no-hide treats.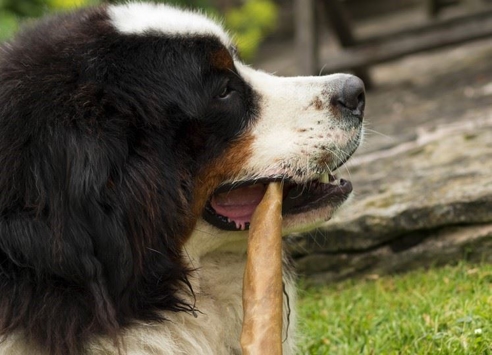 Scientists who have conducted microscopic testing of these treats conclude that they are manufactured with animal raw hide, despite marketing claims otherwise. The hide, when soaked and unrolled for microscopic examination, is the same as split-hide chews, which proves these are not made from a paste substance or other substance than hide. The composition of the "No-Hide Dog Chews" includes the fibrous, natural structure of split hides including blood vessels and residual flesh.
Why is Rawhide Dangerous?
Rawhide chews are meant to be long-lasting chew treats for dogs that break down into smaller pieces with extensive chewing. Unfortunately, not all dogs chew slowly and methodically. The list of reasons NOT to give these treats to your dogs is as extensive as the process by which they are made.
If not ingested the intended way, these chews can cause several problems, including:
The biggest concern is choking, due to the lengthy-oblong like pieces that dogs can dislodge after chewing softens the knots. Additionally, larger dogs can get the entire chew lodged in their throat if not closely monitored.
Rawhides are not easily digested and pose high obstruction risk to the esophageal and intestinal passages.
Larger chunks can last for months in a dog's stomach, causing gastrointestinal problems.
Many "rawhide" chews are contaminated with the bleach, chemicals, and other products used in the leather industry to separate and treat the hide. Salmonella is also a concern as it is an animal byproduct.
Because many pet owners already know the risks of rawhide treats, the appeal of no-hide dog chews is magnified. Luckily, as the truth reveals itself, pet owners can turn to numerous other options that are truly hide-free, including home-made dog chews and treats. Meanwhile, our team of class action attorneys will continue to document cases of "No-Hide Dog Chews" complications.
Contact Our Class Action Attorneys:
(916) 520-6639
If you have purchased no-hide treats for your pet, we would like to hear from you about your experience. It is unfortunate that our beloved animals are not exempt from misleading information that can prove to be harmful, even deadly. Our team of Sacramento class action attorneys is working to give a voice to our community's furry, four-legged friends.
Please contact us at (916) 520-6639 or by e-mail at Stuart@kctlegal.com.