TDF May Cause More Harm Than Good for Those with HIV
Kershaw, Cook & Talley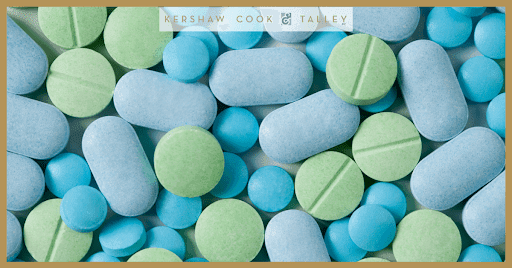 Thanks to advances in modern medicine, the human immunodeficiency virus (HIV) has become much more manageable in recent decades. One way that HIV-positive individuals manage their condition is with antiviral drugs that can make the virus essentially undetectable and virtually not transmissible.
One drug often prescribed to those with HIV is tenofovir disoproxil fumarate (TDF), an antiviral drug thought to improve the quality and length of life for HIV-positive individuals. Unfortunately, it has been discovered that this drug may cause more harm than good, as it has been linked to kidney disease and bone injuries. Learn more about the dangers of TDF and what you can do if you have been harmed by this medication.
Why Is TDF Dangerous?
TDF, a drug manufactured by Gilead Sciences, has an active ingredient of tenofovir which prevents HIV from multiplying. Through clinical studies and FDA monitoring, this active ingredient has been found to be associated with loss of kidney function and diminished bone density. Some individuals taking TDF have experienced the following symptoms after as little as three months:
Kidney Disease Symptoms
Fatigue
Swelling of feet and ankles
Itchy skin
The need to urinate frequently
High blood pressure
Diminished Bone Density Symptoms
Stooped posture
Bone fractures from minor stress
Tooth loss
Why Was Gilead Sciences Negligent?
Not only did Gilead Sciences manufacture and distribute a dangerous drug, but the company also withheld safer versions of the antiviral drug and falsely advertised TDF as a "miracle drug" with few negative side effects. Additionally, Gilead Sciences knew about the dangers of TDF, yet continued to market the drug to HIV patients.
This deception has caused preventable pain in those already suffering from HIV. If you or someone you love has been harmed by TDF, our Sacramento personal injury attorneys are prepared to protect your rights. You may be entitled to significant compensation. Call us today to learn how we may help you.
Call Kershaw, Cook & Talley at (916) 520-6639 to schedule a free consultation.
Categories: